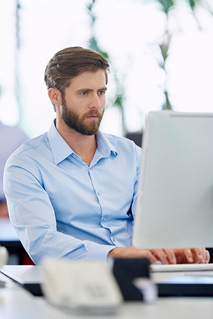 Airflow's Commercial MVHR Set-Up and Start-Up Service
Are you taking delivery of a new Airflow Duplexvent Commercial Mechanical Ventilation with Heat Recovery (MVHR) unit? Why don't you take the stress out of setting up your new ventilation system and use our expertise to set-up your new Duplexvent MVHR system to its optimal level and get you started?
Click here to get in touch about this service.
What is Airflow's Commercial MVHR Set-Up and Start-Up Service?
The Set-Up and Start-Up Service ensures that your Duplexvent commercial MVHR unit is correctly set-up at its optimal efficiency. This service, in turn, enables the construction project teams to deliver the ventilation in a building in full working order, tailored for those working inside the building, businesses and the environment and according to the specified ventilation requirements.
Whilst there are many factors that affect how a building's engineering services perform, the Commercial MVHR Set-Up and Start-Up Service from Airflow will typically follow the following steps:
Once the order has been received, Airflow will send the Pre-Setup and Start-up Checklist to you to be completed
The Checklist will be reviewed by an Airflow specialist
Once inconsistencies, if any, have been rectified, and the Checklist has been updated, a site visit will be booked
The MVHR installation will be assessed according to the Checklist
The Control System will be configured to ensure optimal system performance
The Controller will be programmed as per the building's circumstances
The MVHR unit is switched on and its control systems will be tested
Pressure, Flow Control, System Control and Performance will be tested according to best practice
All users/responsible operators will be trained on how to operate the MVHR unit properly
All relevant system documentation will be supplied to the user for future reference
You can rest assured, as Airflow's MVHR Set-Up and Start-Up Service:
Helps you to avoid hidden issues from appearing after delivery of the building
Ensures trouble free operation of the MVHR unit after handover
Increase system's longevity due to in-depth installation analysis
Decreases maintenance cost due to accurate optimisation
Click here to contact us for further information, a quotation and availability about this service.