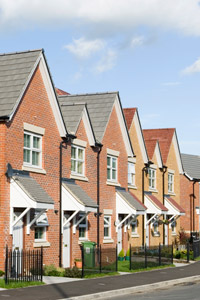 Decent Homes
The governments Decent Homes programme to upgrade Social Housing stock in the U.K still has a few years to run. Despite massive investment there are still millions of properties to complete.

At Airflow refurbishment is an area that we pay particular attention to because we understand how important prevention is as well as the cure. If it is possible to reduce condensation and mould growth then it will help control the indoor atmosphere which benefits the occupants and the fabric of a building alike.

Airflows Supervent and Maxivent extractor fans have been widely used in Kitchen refurbishments as an effective and economic option to combat moisture and steam. The million selling Loovent range with humidity control has also been a mainstay of Bathroom refurbishment programmes.