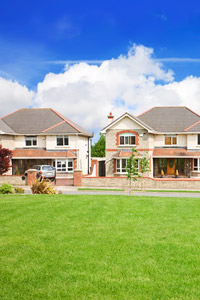 Social Housing
An airtight building could have an adverse impact on the health of your tenants and cause needless and expensive remedial work. To find your properties perfect ventilation solution call us today on 01494 525252 and speak to one of our ventilation experts!
Landlords Legal Responsibilities
Landlords have a 'Duty of Care' to their tenant's wellbeing. There is multiple legislation that highlights this responsibility:
The Housing Act
The Home Standard
Defective Premises Act 1972
The Landlord and Tenant Act of 1985
Fitness for Human Habitation Act 2018 (20/05/19)
These pieces of legislation all embody elements requiring systematic assessment of the condition of residential premisises to ensure a dwelling is fit for human habitation. This is all to help private and social renters, giving them the right to take their landlord to court over unfit and unsafe conditions in their home
Major changes are coming in the way the UK government supported retrofit schemes are carried out. PAS2035 is a new retrofit standard which from 2019 will ensure past failures in domestic upgrades are avoided. A key element of PAS2035 is the requirement to install effective ventilation in all properties, especially those where insulation measures are introduced.

Furthermore there is a requirement to check the ventilation in all properties and to upgrade the system when it fails to meet the specified criteria. Therefore, producing effective, efficient and compliant ventilation will be an obligation for social housing providers to combat the potentially harmful effects of dampness and mould and reduce the airborne pollutants which can result in a 'Toxic Home'.
Healthy Homes
Health is defined by the World Health Organisation as "a state of complete physical, mental and social well-being". The importance of building and crucially, maintaining homes to provide a safe, comfortable living environment and to protect the fabric of the dwelling is paramount.
If this is not met then occupants of the property may suffer with 'Toxic Home Syndrome'. 15.3 million homes in the UK are at risk of Toxic Home Syndrome from the build-up of moisture and airborne pollutants (VOC's) within the air in their homes. This can lead to headaches, long lasting colds and bronchitis as well as chronic asthma and allergies.
Our Solutions available to meet the Building Regulations