Mechanical Extract Ventilation With Heat Recovery (MVHR).
Imagine a decentralised mechanical ventilation system with high efficiency heat recovery that you can discretely install in a single space yet expand, room by room, into a whole home ventilation system.
Now imagine that you can electronically connect and configure each unit together while at the same time they interact with your bathroom and kitchen extractor fans to provide an integrated and evenly balanced whole dwelling ventilation system for a fresher, healthier indoor environment.
Furthermore, you can do all this for both renovation projects and new build homes while creating significant savings on contractor installation time on-site by totally eliminating the need to fit complex interconnecting air ducting.


Welcome to the new, award winning, Unohab from Airflow.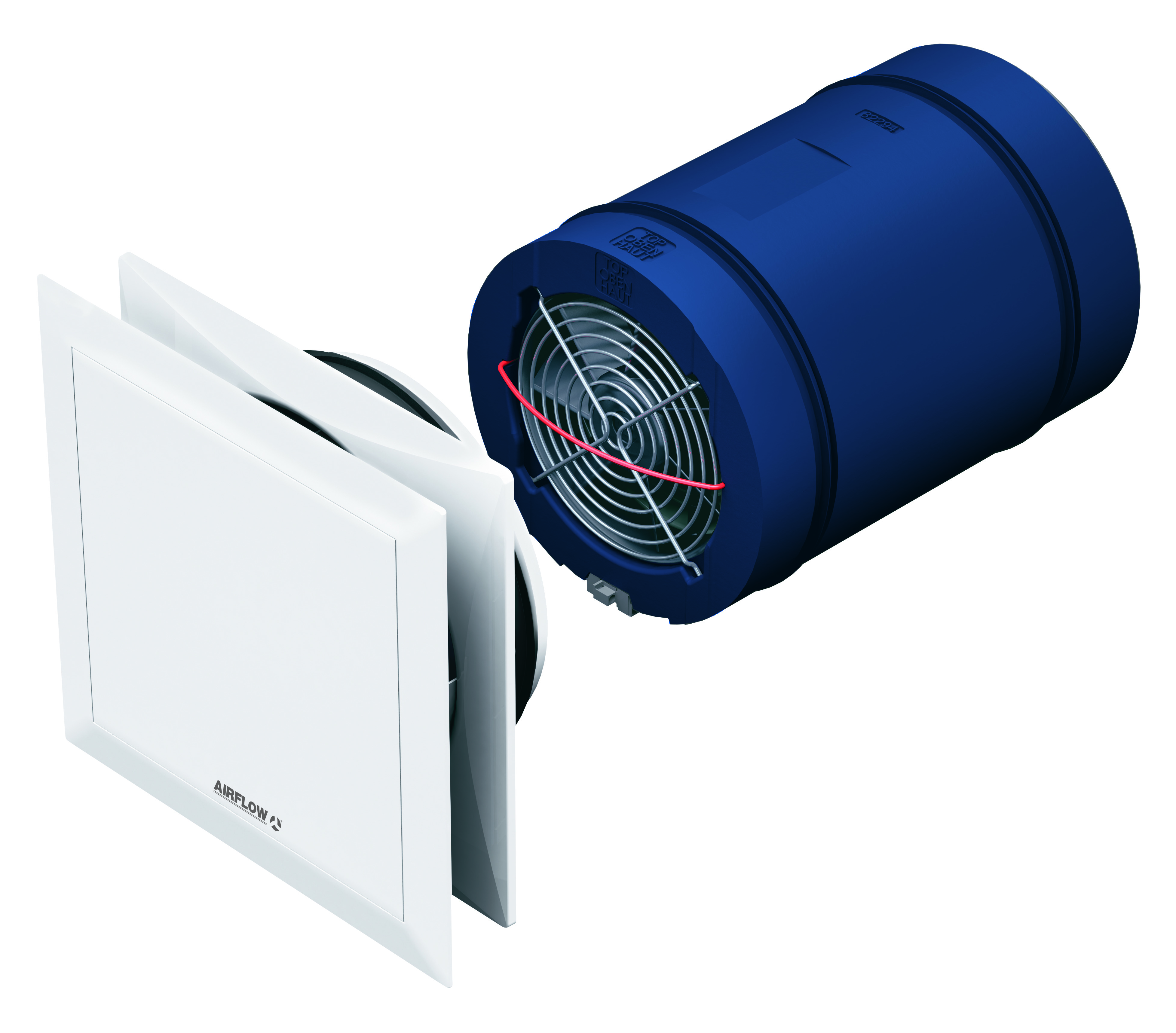 Ductless Ventilation With Heat Recovery From a Single Room To a Complete System
Unohab is unique, advanced and unlike any other whole house heat recovery ventilation system available in the market today and is the result of innovative thinking about future ventilation techniques to meet the needs of improving the air in our indoor environment.
The detrimental issues caused by 'Toxic Home Syndrome' are now fully established with ample evidence available to prove that the health and wellbeing of millions of people can be affected by the poor air quality present in their homes. A lack of adequate ventilation to disperse and remove airborne indoor toxins and voc's is at its core while the structure of a building can also suffer from the failure to remove damp moist air.
With an increased 'fabric first' approach toward delivering higher insulation levels for new homes as well as older property renovations and upgrades the need to provide an efficiently performing yet cost effective ventilation solution to these almost air tight homes becomes more imperative. Unohab uses the latest, virtually silent, low energy EC motor technology with three 'on demand' speed settings (low,medium,boost) to ensure that quiet, continuous operation up to 45 m3/hr goes unnoticed within the dwelling.
At its heart is an EPP insulated, dust repellent, ceramic heat exchanger recovering up to 88% of otherwise wasted energy which is then returned into the dwelling contributing to savings in heating bills.
However, Unohab offers so much more versatility than just pure heat recovery with three user selectable operating modes available whose functionality not only help improve indoor air quality but also create a refreshing, draught free air movement throughout the dwelling.



Find Out More About The Intelligent Unohab Unit

Unohab Brochure