By Kiran Sagoo on Thu 11 August 2022
What is Heat Recovery?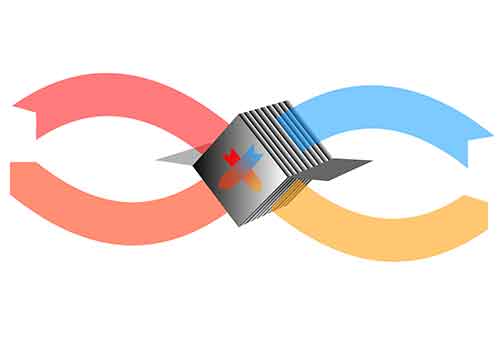 At Airflow we've applied our 60 years of experience and knowledge to creating high-quality ventilation systems. And with Mechanical Ventilation with Heat Recovery (MVHR) being a hot topic our experts have designed a range of MVHR units that are sustainable, and compliant with the new government regulations.
But what is heat recovery?
Heat recovery is the process of collecting and re-using heat that would normally be lost. It's that simple!
What is ventilation with heat recovery and how does it work?
Ventilation with heat recovery is a mechanical system that ensures there is minimal heat loss when ventilating a room.
MVHR is a common term for these systems/units, and you may even see HRV (Heat Recovery Systems) be thrown around too – they're both the same thing. The system/units work by extracting the stale air inside the building and feeding it through filters whilst also extracting the heat energy so that it's not exhausted to the outside but transferred back into the building with the filtered incoming air.
The main components of MVHR units are; a heat recovery cell (where the indoor heat is extracted and supplied into the outside air coming into the building), fans (pull in the air and blow out the air), and filters (filtering outside air from dust and particles inside the unit, protecting longevity and efficiency).
Alongside this, units come with a summer bypass, meaning they can control the amount of energy recovered this is controlled either manually or by an electronic sensor.
What are the benefits of heat recovery ventilation?
Filtered air
Minimises heating loss – which will help you save on your heating bills
Helps with overheating problems
Eliminates excess moisture from the building and furnishings
Improves your health
Retains heat that would normally be lost
Combining a heat pump and MVHR unit
A heat pump is a device that takes heat from outside air and provides it indoors, or it will absorb heat from indoor air to help cool a building.
Pairing MVHR and heat pumps is an energy efficient all-in-one solution to heating, ventilating, and cooling. When they're used in conjunction with each other, the heat pump will either heat or cool incoming air first and then the MVHR unit kicks in and function as normal.
What is the best heat recovery ventilation system for me?
There are various factors to consider when comparing MVHR units.
Firstly, you should understand the technology used to determine whether MVHR is right for your property – your buildings structure may not be suitable for installing MVHR. You'll find that MVHR is only suitable for properties with a high degree of airtightness (new builds are usually very airtight). You'll also need to consider where your property is located as noise pollution and air pollution is at different levels in different areas. (A UK pollution map will give you an idea of the pollution level in your area). This will then determine what type of filtration you need.
Another aspect to consider is which unit complies with the government building standards for your size of property. The size of the building, the number of rooms, wet rooms and occupants is taken into consideration to determine this.
Additionally, the sizing of ducting is also very important. Ducting that is too small for the airflow rate will result in high resistance and velocity of air, creating noise issues. Semi-Rigid radial duct systems create less system pressure than traditional branch systems.
Other things to consider are; accessibility to the unit for maintenance, how you want to control the system (apps or wall monitors) and if you want extra's included like CO2 monitors and so on.
To avoid getting into too much detail as there's a lot to think about, we recommend you speak to an expert as it's paramount that an MVHR system is designed by a specialist and installed correctly by a competent person.
How much does a heat recovery ventilation system/unit cost?
It can be difficult to accurately price a MVHR system without understanding specific needs. The units range in cost depending on the features and functions you want. And it also depends on the type of ducting you've chosen too. A semi-rigid ducting system costs more than a traditional branch ducting system but offers lower audibility and other benefits that branch ducting doesn't have. And although semi-rigid ducting costs more, it's cheaper to install as it takes less time to install compared to branch ducting.
If you're interested in an MVHR systems, the best course of action is to contact us and book a visit to our Air Academy, or alternatively we'll direct you to our preferred partner who can assist you. If you're looking for a commercial system and already know exactly what your requirements are, you can use our selection software to determine which of our systems is best.