By Kiran Sagoo on Mon 11 July 2022
What is Passive House/Passivhaus?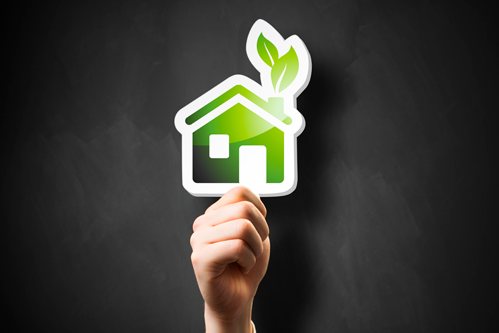 Whilst many of us are working hard to reduce our carbon footprint, architects and construction experts are working even harder to create energy efficient homes. Stemming from Germany, passive housing has become a major international recognition for improving buildings' ecological footprint. And in 2010 the UK's Passive House Trust was formed with the intention to distinguish builds and projects which met the standards required to become certified sustainable architecture.
Requirements and principles of Passive House standards
Passive House standards are built around five principles that ensure; stable temperatures, fresh pollutant free indoor air, noise reduction and minimal energy usage – all which fuel the standards that must be met to become Passive House Certified.
The principles:
Thermal Bridging – This will make sure walls, floors and roofs are insulated with no gaps, so that the need for heating and cooling is reduced.
High-quality Insulation – Quality of insulation is fundamental and this principle serves to minimise heat exchange with outdoor air, essentially tackling heat loss issues and being economical at the same time.
Enhanced windows – This ties in with the above principle as it's for insulation purposes, good quality windows will ensure thermal conductivity is low.
Airtight construction – With airtightness there's no uncontrolled airflow between indoor and outdoor environments.
Mechanical Ventilation with Heat Recovery (MVHR) – This ensures there's constant fresh air circulating indoors, along with minimal heat loss.
The standards:
Space heating – This is the amount of heat needed to warm a building. It mustn't exceed 15kWh/m² per year of net living spacing or 10 W/m² per year at peak heating load.
Primary energy – This is the maximum amount of energy that should be used, which is no more than 60 kWh/m² per year for all domestic applications.
Airtightness – As air can escape through cracks in the walls, floors and roof, there must be a low level of air leakage. Buildings should have no more than 0.6 air changes per hour at 50 pascals of pressure.
Thermal comfort – Living areas should be comfortable all year and shouldn't have more than 10% of the hours in a year exceeding 25°C.
The benefits of Passive Housing
There's no doubt that Passive House certification builds are becoming more popular due to its benefits. The primary benefits include, cleaner, dryer air that will reduce the risk of cardiovascular and respiratory illnesses, and eliminate mold growth. Heat recovery which recovers heat that would normally be lost through ventilation. Lower energy bills and lower carbon emission release due to low heating and cooling requirements. Peace and quiet as windows won't have to be open for fresh air, and not to mention as passive housing is extremely eco-friendly, you'd be leaving sufficient resources for future generations without causing environmental damage. The initial cost of Passive House systems may be pricey but it will leverage cost savings in the future.
It's transparent that Passive House accredited builds are hugely beneficial and it's extremely exciting to see the adaptation. According to Passivehaus Trust, in the UK, there are more than 7000 certified units in development and more that 260 Passive House projects currently being executed.
Passive House products
At Airflow, we are proud members of the Passivhaus Trust, and have a handful of Passive House products available: Passive House heat recovery systems.
If you're in the midst of Passive House planning or simply want to delve into the requirements you can download a certification guide here.