Atemious Pro by Univent Medical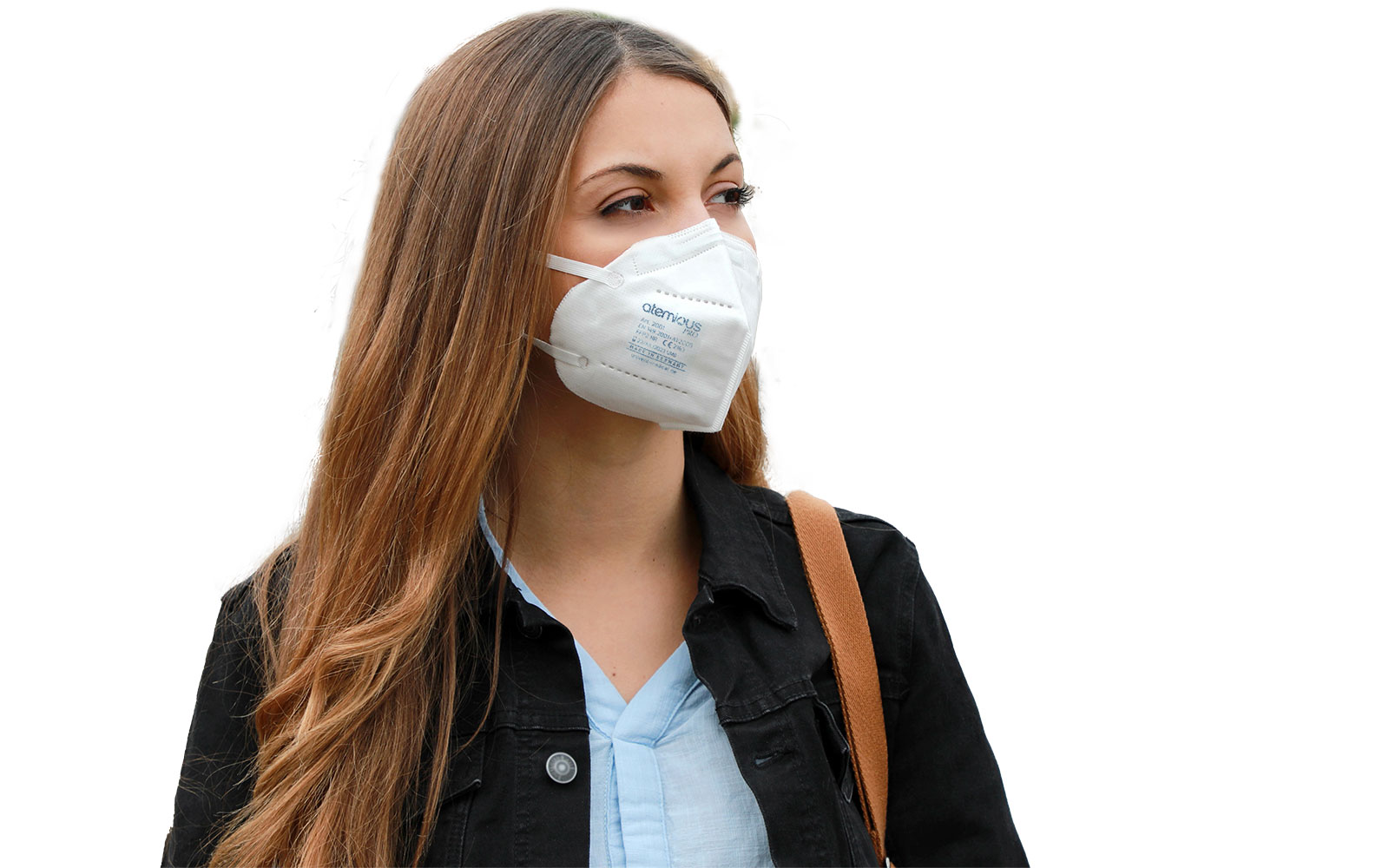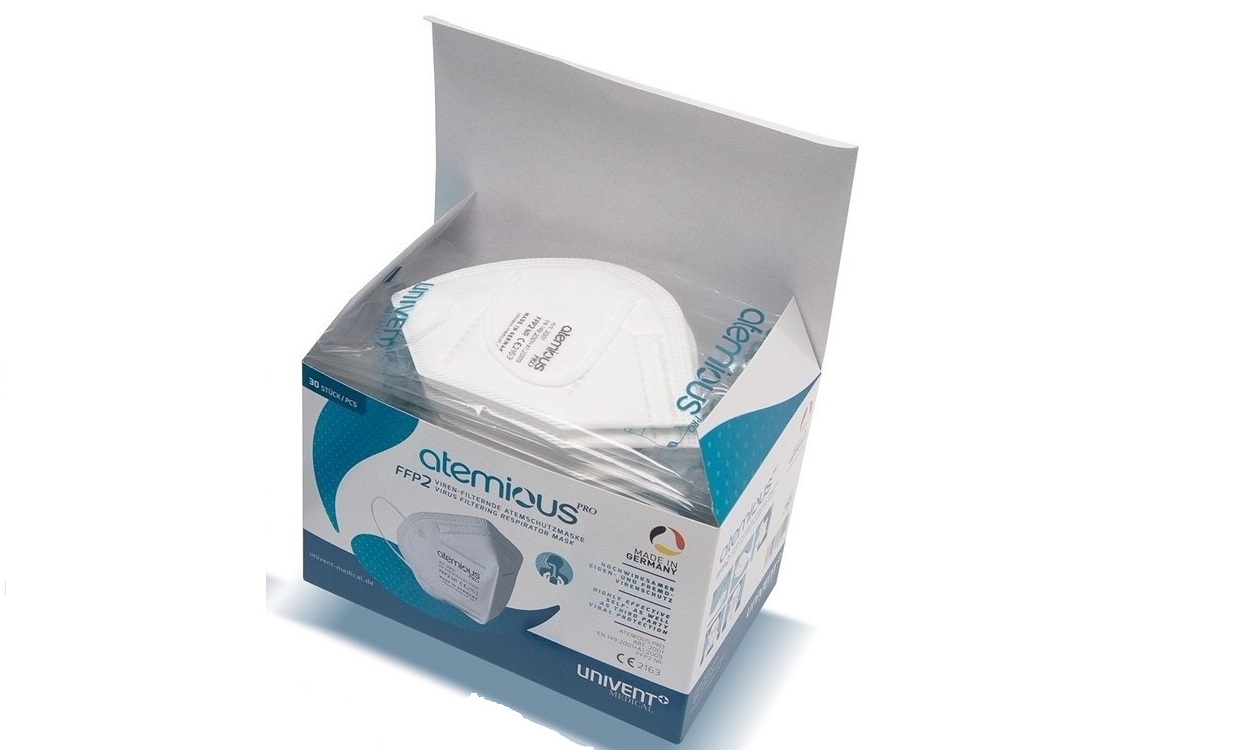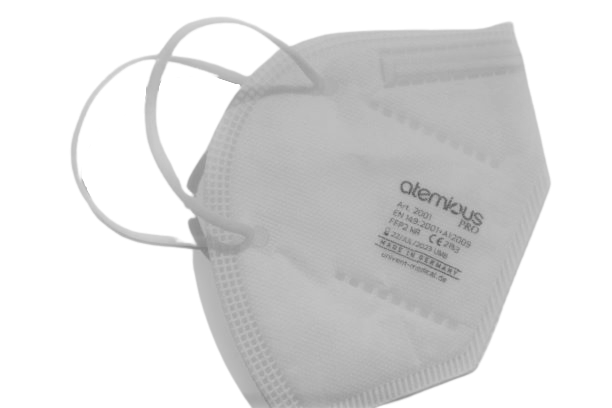 About Univent Medical
The company was founded in 1971 as Univent Ventilatoren GmbH, located in the south west of Germany. For almost 40 years it was specialised on the supply of fan systems to the agricultural market. Univent is part of a group of family owned companies (4th generation), the most popular brand being Helios Ventilatoren and Airflow Developments leading brands in many European markets.
Atemious – Comfortable universal fleece mask
The foldable universal mask Atemious Pro offers effective protection against infection and is extremely comfortable to wear. The mask meets the requirements as a coronavirus pandemic respirator
Kind to skin
Comfortable breathing
Skin friendly
Order using the quick order pad on our homage using the part number 10000945.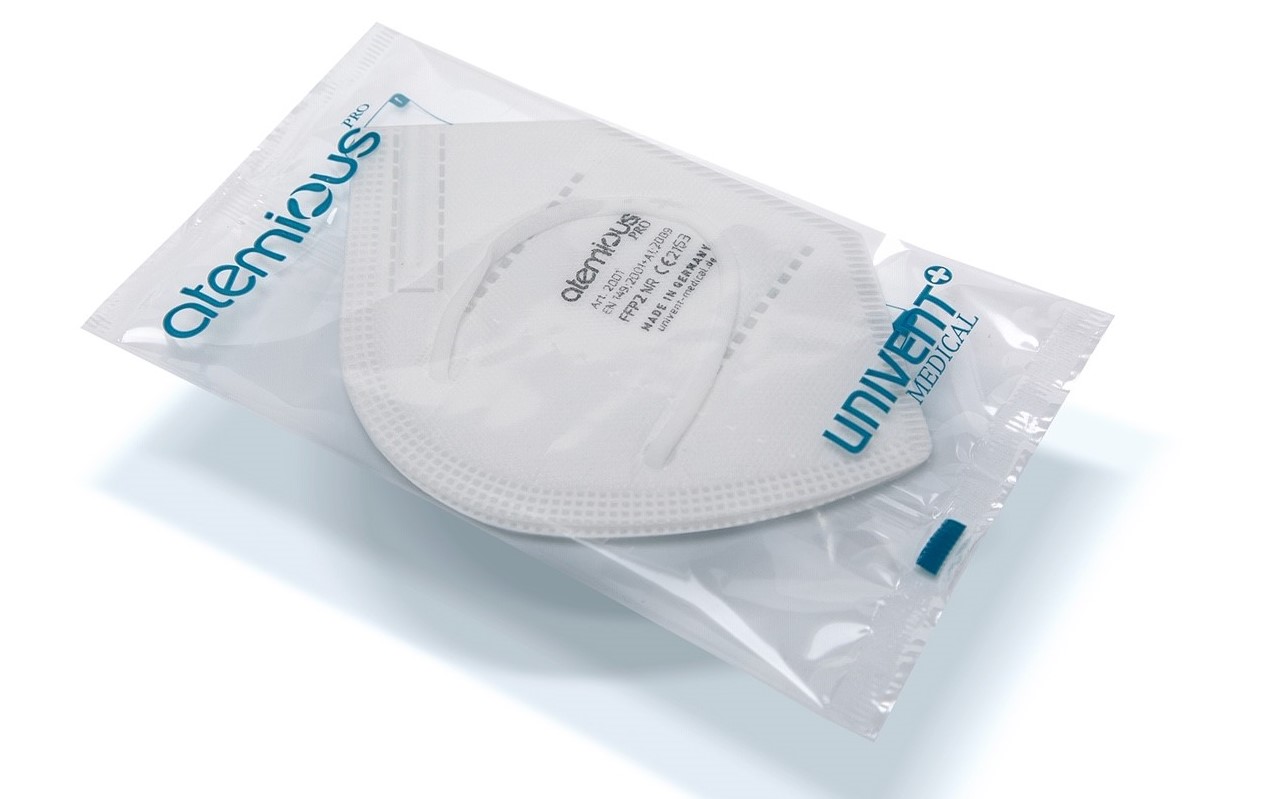 Conformity Assessment
The particle filtering half mask meets the requirements of the European Directive (EU) 2016/425. Type examination and conformity assessment procedures were carried out with the participation of the following notified body:
Universal Certification and Surveillance Service Trade Ltd. Co. Necip Fazl Bulvar Keyap Sitesi E2 Blok No: 44/84 Yukar Dudullu Ümraniye-Istanbul Turkey.
Download the declaration of conformity here
Storage and shelf life
Shelf life, when properly stored, max 3 years. Check expiry date on masks before use. Storage and transport clean and dry between -5°C to + 25°C at max. 60% humidity in original packaging. Protect against UV radiation.
Disposal
In the event of damage, high pollution or if the breathing resistance is significantly increased, the mask should be changed and disposed in accordance with regional regulations.
Information
We are happy to help you choosing the right respirator. The selection of the most suitable personal protective equipment (PPE) depends on the respective situation and may only be carried out by competent persons.
Which face mask or covering is best to wear? - BBC News
For more information or questions please contact customer_services@airflow.com
Click image below for instructions/ directions for use: