Say hello to
SILENCE
VERSITILITY
EFFICIENCY
PERFORMANCE
Designed and engineered in Germany, every detail of the QuietAir range gas been constructed to produce a high efficiency, low energy and practically silent extractor fan available.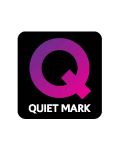 QuietAir is a certified Quiet Mark product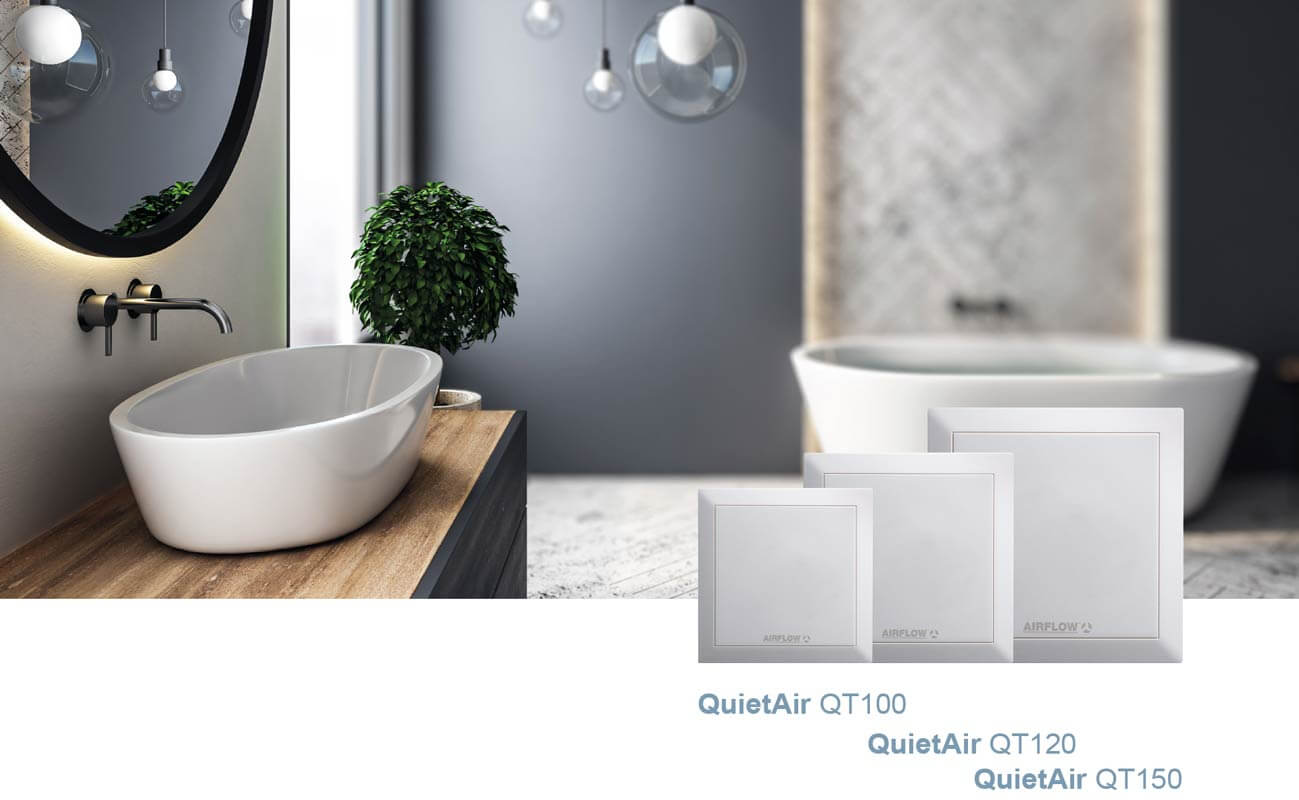 The Quietest Fans Beware of imitations*
The QuietAir range of extractor fans are discreet by design, with a simple, compact, white facade they blend seamlessly into your home décor. The QuietAir range has been awarded the Quiet Mark certification by the Noise Abatement Society. The whisper quiet performance does not impact the performance of the fan.
* On both speeds, the QuietAir 100 unlike other silent fans on the market, complies with current Building Regulations Part F and Part L, plus it meets the installed performance requirements when ducted as per the Domestic Ventilation Compliance Guide, with class leading energy levels for toilet, bathroom, utility and kitchen extraction.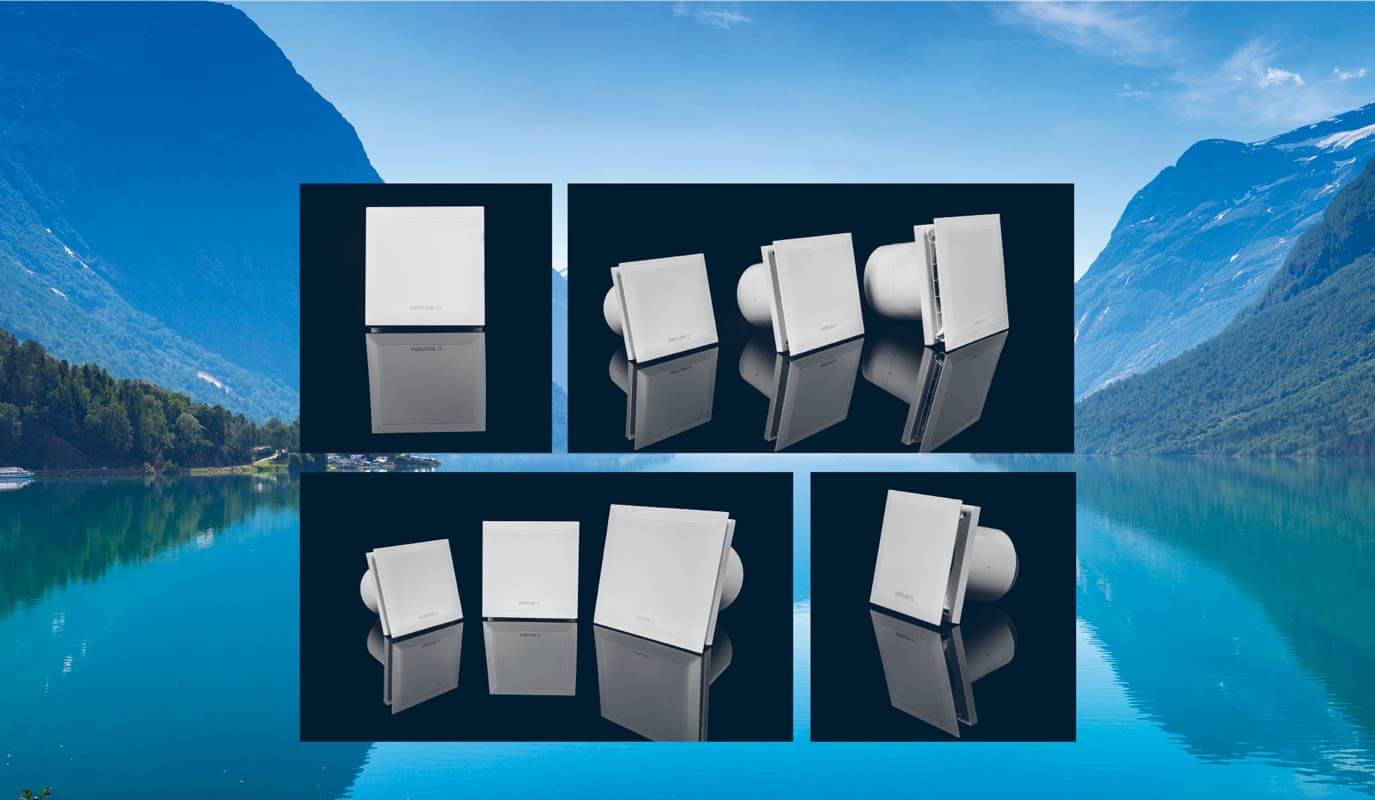 Quiet by design
The virtually silent QuietAir range provides powerful extraction that exceeds the requirements of the lastest Building Regulations.
The QuietAir range of fans can bring cohesion to your home furnishings. The range ensures the aesthetics of your home can carry on from room to room by utilising the same fan in all your wet rooms. The sleek and discrete design means there is no intrusion to your aesthetics making QuietAir the perfect choice.
Safety Zones for QuietAir Fans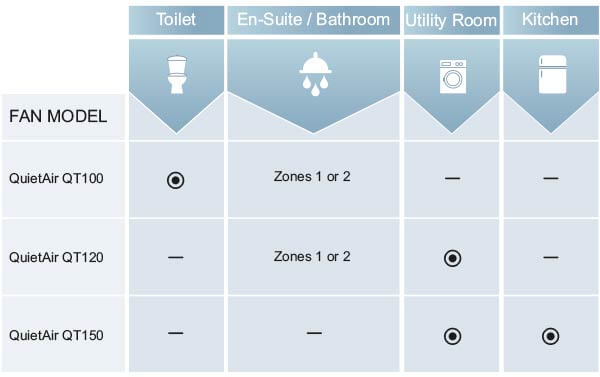 Users benefit from having full control over functions and feature selection when installing a QuietAir fan, this includes a delayed start, humidity levels, and an interval timer for scheduled room refresh periods.
-
More information on QuietAir