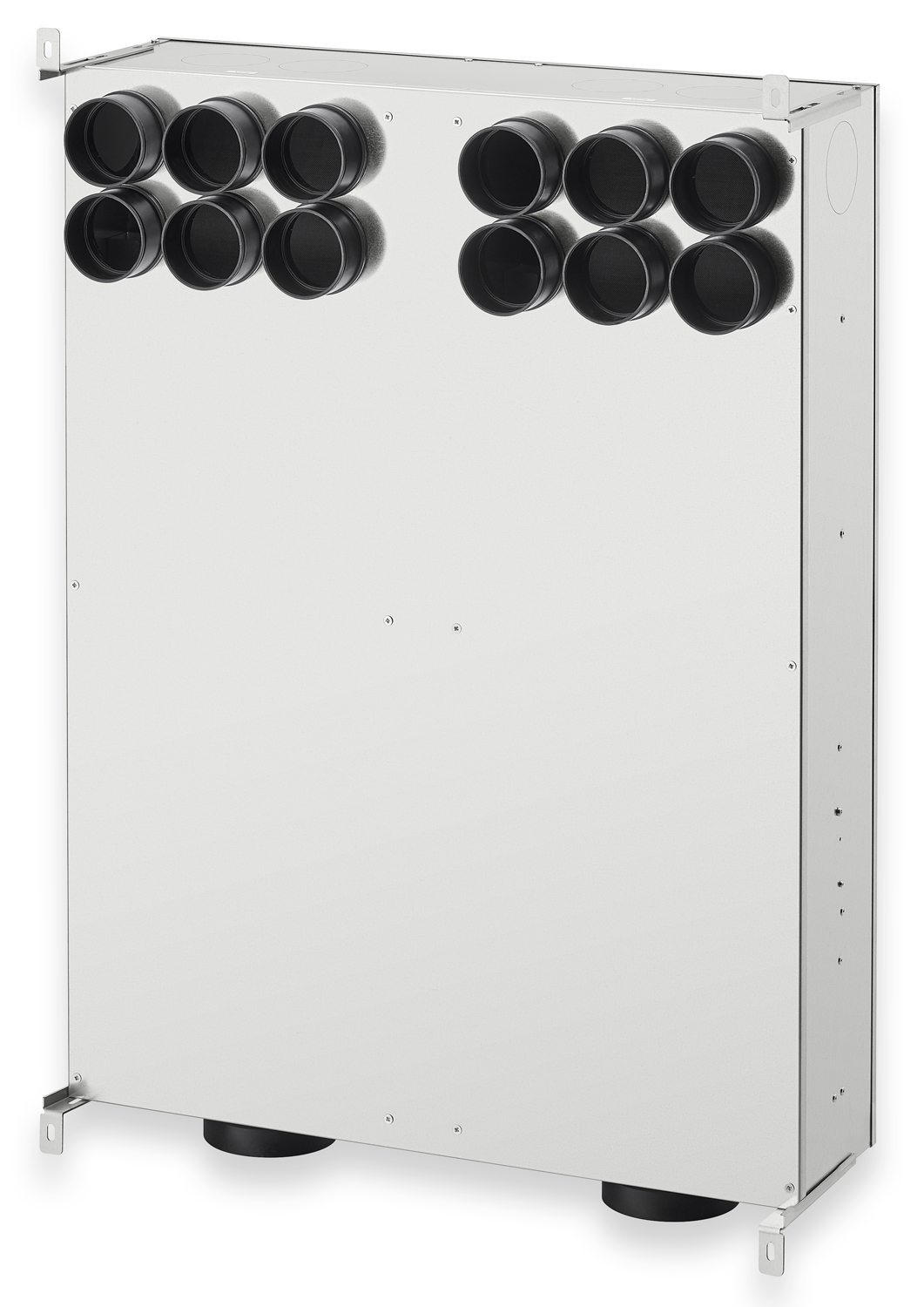 The MultiPlexBox offers volume flow control, sound attenuation, air distribution and a system control compatible with most central ventilation units. Its major benefit is the demand-oriented supply and extract air volume in domestic, residential and commercial applications, ensuring a quiet, economical and efficient operation. The MultiPlexBox has been designed to be both reliable and sustainable. The engineering of the product has allowed installation and commissioning to be as simple as possible. Service and maintenance have also been considered when developing the unit to ensure ease of access.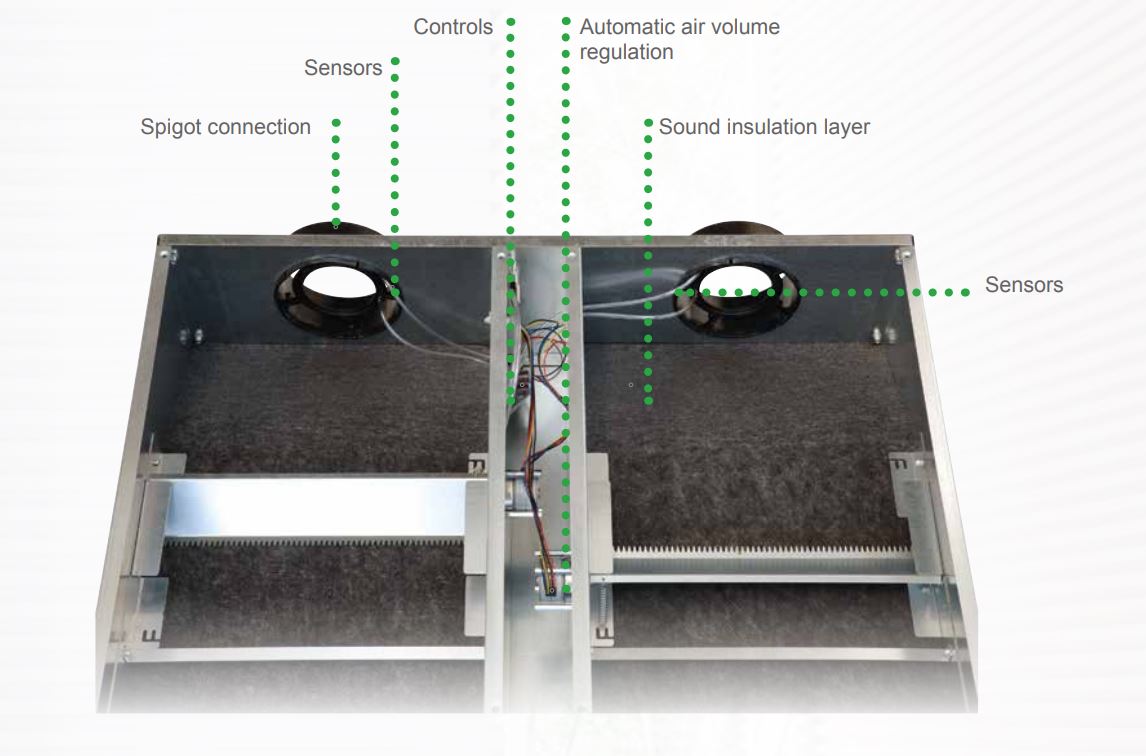 Features and Benefits
Simple design planning due

to

low weight and compact dimensions

Highly durable material with flexible properties.

Low flow resistance and high noise attenuation.

Fast and effortless installation.

Airflex Pro connections are airtight due to the sealing ring design.

Flexible mounting positions, on the floor, ceiling or wall.
The MultiPlexBox is a great air distribution unit for blocks of flats or apartment buildings. In just one compact unit, the MultiPlexBox perfectly combines the following four features: volume flow control, virtually silent operation, efficient air distribution and demand-driven control.
The diagram below shows the configuration of a system using the ECO Element Controller in each dwelling and a Central Controller with USB connection.