Say hello to
SMARTER VENTILATION CONTROL
CONTROL AT YOUR FINGERTIPS
MYAIRFLOW APP
The next generation has smarter ventilation control. The Bluetooth-enabled app allows installation and ongoing diagnostics of fan performance to be controlled simply using a smartphone.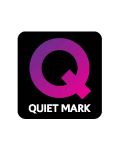 The iCONsmart 15 is a certified Quiet Mark product
Next Generation Smarter Ventilation
Now iCONsmart, the next generation of the million-selling iCON range, brings new exciting, and unique innovations. Exceptional quietness, next-generation micro-modules digital controllers, and outstanding aerodynamic performance all benefitted the end user.
The iCONsmart shutters operate whilst preventing backdraughts from outside iCONsmarts revolutionary design ensures effective ventilation, which is quiet and uses minimal energy, for various applications.
Micro Modules
The all new micro modules are small and simple to install. You have a choice of the following module packs:
Timer, Humidity & Timer, Motion Sensor & Timer, Motion Sensor with Humidity & Timer.
Plug & Play
Timer functionalities are accessible by entering a six-digit unlock code
Unlock code is classed as a module and packaged as such
The code is on a card that you scratch off to reveal
You can choose an optional control module to upgrade your iCON fan. Controls include Pull-Cord, Timer, Humidity and Motion Sensor. We have extensively researched and developed our modules to bring you the most versatile controllability available in the extractor fan market.
Easy Set Up Journey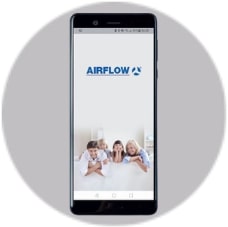 Splash Screen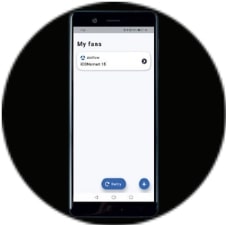 Fans Connected Page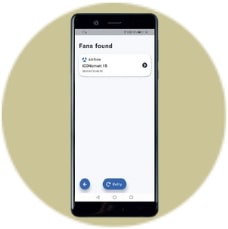 Fans Found Page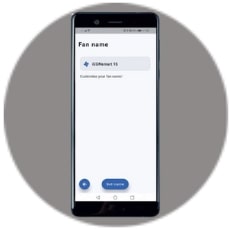 Fans Naming Page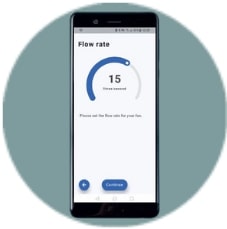 Flow Rate Setting Page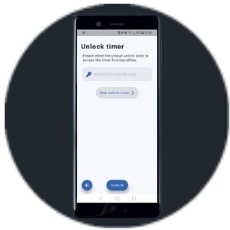 Unlock Timer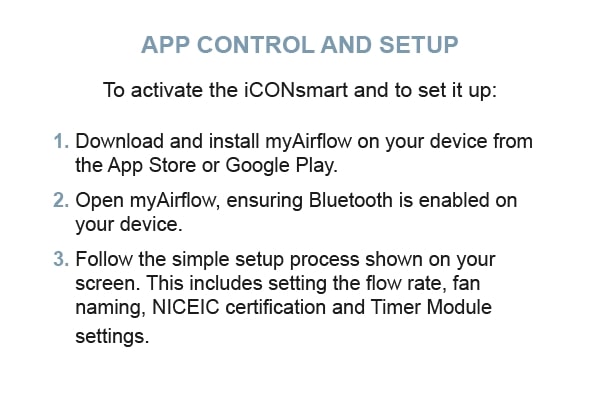 The iCONsmart is available from the selected stores below
More information on iCONsmart