Say hello to
DUPLEXVENT FLEXI
PASSIVE HOUSE UNITS
FROM 650 M3/H TO 3600 M3/H
Mechanical Ventilation with Heat Recovery Creates a healthier living and working environment while contributing to the overall reduction of a building's carbon emissions. Up to 93% thermal efficiency with versatile unit positioning.These units are a particularly great solution for ventilation in schools, offices, shops and restaurants.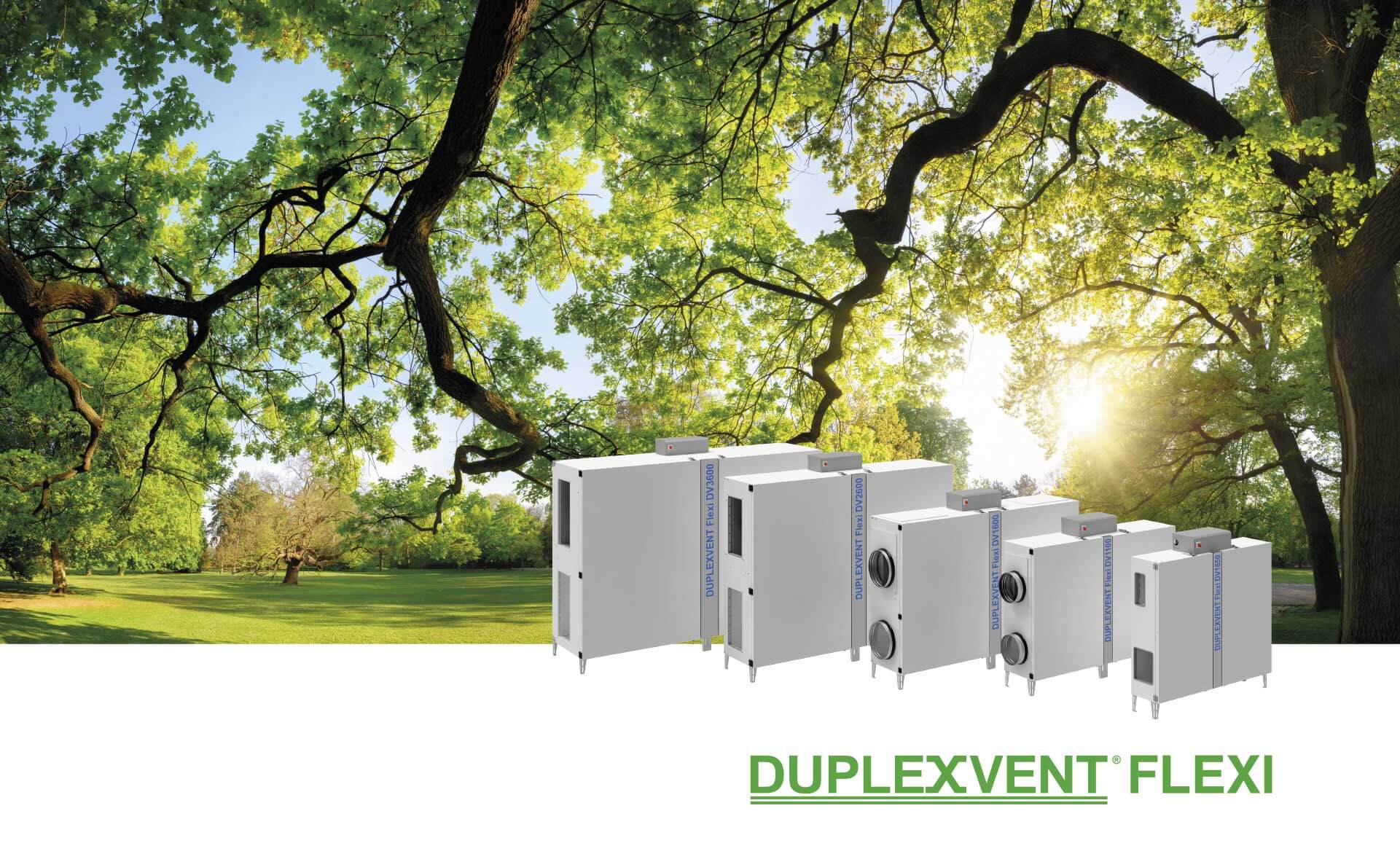 Duplexvent Flexi range
Duplexvent Flexi range has a versatile design with high performance, quality and available off the shelf.
Unique to the Duplexvent Flexi Line is the ability to position the unit on the floor or in a ceiling position. This universal design allows the unit to be installed as either a left- or right-hand version. Providing exceptional flexibility for designers in the specification phase, giving contractors the opportunity the locate the unit in the optimum position.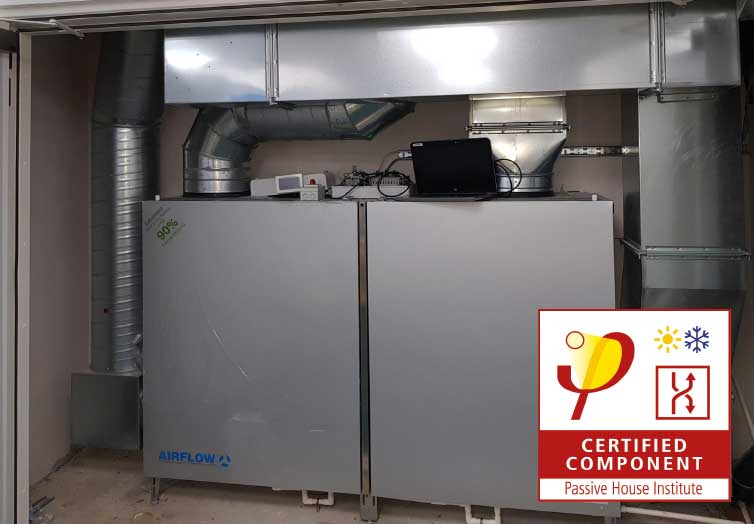 PASSIVE HOUSE
Significant advantages for specifiers to consider as part of a buildings BREEAM assessment and also for larger Passive House developments.
TAKE A CLOSER LOOK
PLUG and PLAY FLEXI INSTALLATION
HIGH GRADE FILTRATION AS STANDARD