By Kiran Sagoo on Mon 19 December 2022
Introducing the iCONsmart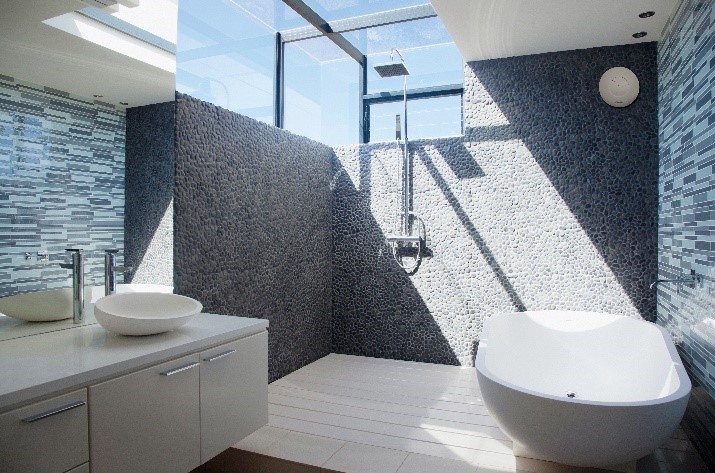 Control your ventilation at the tip of your fingers with our new next-generation intermittent extractor fan; the iCONsmart.
With exceptional quietness and outstanding aerodynamic performance, this stylish extractor fan can be easily mounted onto a wall or ceiling through a quick, core drilled hole.
The iCONsmart ensures effective ventilation and its quiet axial fan has been designed and developed in CFD (Computational Fluid Dynamics) to deliver performance for various applications. Its unique design also offers an iris shutter that operates silently whilst preventing back draughts from the outside.
Whilst achieving the Quiet Mark Award and TÜV certification for its safety, functionality, and quality, it also has an energy-efficient motor that helps accomplish lower carbon emissions. And it's been designed with recyclability in mind.
Furthermore, the iCONsmart brings paperless NICEIC notifications, making old fashioned paper registration a thing of the past by electronically submitting each identified fan's performance data to Building Control via the fully approved NICEIC online portal. And it's also compliant with the Government Building Regulations, Part F and Part L.
Its next-generation technology allows for accurate data retrieval that ensures you are never over or under ventilating - making controlling ventilation in your wet room much easier.
All data is viewable via our Bluetooth enabled 'myAirflow' App (available on Android and iOS) where you can adjust ongoing flow rates, as well as a full set of other functions and features;
HOME - From this page you can activate the fan, as well as view the current flow rate.
USAGE DATA – Here you can see a 3-month log of the total of Energy Consumption, Time On, Temperature, Humidity levels, and Flow rates. Humidity module is required to access the Temperature and Humidity level data log.
SETTINGS - Contains all the adjustable settings from the setup and more; Flow rate, Fan naming, NICEIC certification, Unlock Timer functionality and all module parameters.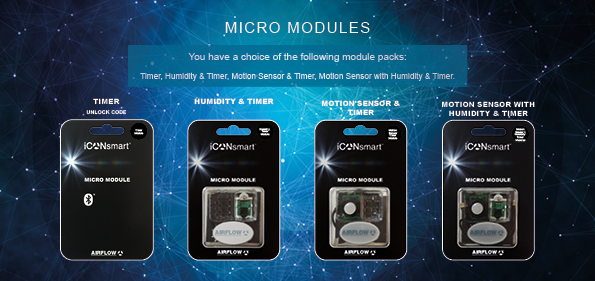 Micro modules:

iCONsmart comes with a choice of micro-modules that are small and easy to install, and are enabled and adjusted via our 'myAirflow' app.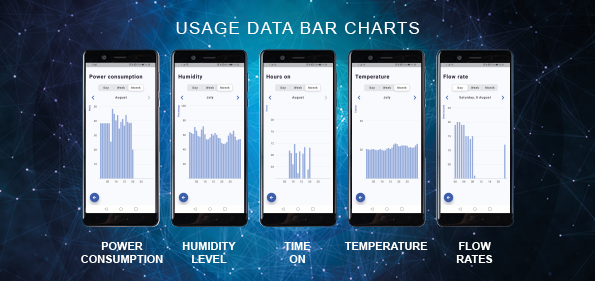 The timer module already comes with the fan, however other modules must be purchased separately. The humidity sensor can recognise a rapid increase in humidity and activates the fan so that preventative ventilation commences. With this, the power consumption is kept to a minimum and noise levels are reduced whilst ensuring optimum ventilation without the need for user intervention. And of course, the motion sensor will activate the fan automatically when someone enters the room.
The iCONsmart comes in two sizes; 15 and 30, which provide flow rates of 22 l/s and 42 l/s respectively.
With the iCONsmart you'll be more in control of your Indoor Air Quality than ever before.
You can view our iCONsmart brochure here.